Sundown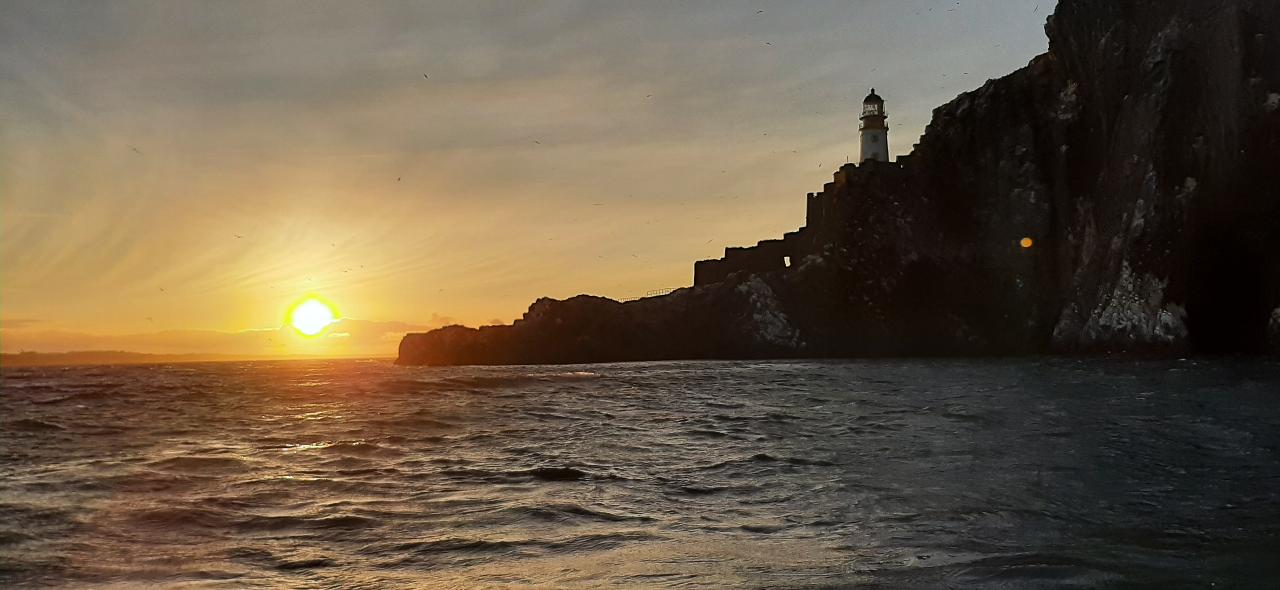 Kesto: 2 Tunnit (noin)
Paikka: Dunbar, East Lothian
Tuotekoodi: SunDOWN
Your private tour allows us to linger a little longer than a scheduled tour and our BlueWild boat is exclusively for you and your group.
If you'd like to see the sun set behind the Bass Rock, this is the tour for you. Dramatic. 340 Million years old. An ancient volcanic formation rising 120m from sea level. Home to the largest North Atlantic gannet colony on earth, this iconic landmark at the edge of the Forth estuary is simply breath-taking.
Approaching the rock in the setting summer sun, you realise this is not white rock but a hub of life where over 150,000 gannets occupy virtually every suitable nesting site.